Mr too Bahh site!!!
GRamm stuff ain't no COMPLETE.... BE CAREFULL!!!


Who AM I????
mA NAME: MATTIE MILL JOnes
I am 17 YEARS OLD
I live in TO bah CITY 98261 ST
I LOVE CHICKEn and UHHH ncats and ANIMALS!!! also marlard
My favorite is that one Blue Cat
I LIVE IN A HOUSE
I luv drawing and wriiting imy fav thing ever
I make fanfictions like poke ma
I am single
FAVORITE TV SHOW: SPOnGEBOB AND POKEMnA
FAVORITE MAN: George
FAVORITE WEB SERIES: ArfenHOUSE
FAVORITE GAME: COUNTER STRKE

i alSO go bye BEWESTIC
HERE IS REAL ME YES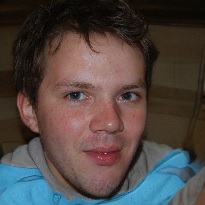 I AM MATTIE

MY ARTICSLES
COoL FACTS abou DESKTOPS
aUG 14 2002

MALLARs
aUG 13 2002
Matie meets awesomegirl1224
jULY 30 2002
Mattie meets Toomy.
jULY 29 2002
HEY theree!!!
jUN 12 2002
FANFICCTIONS
MY AWESOME POKE MON FAN FICTIOn WITH PICTURES (
ReAD NOW
!!!!)